Fotografías en edición limitada
Todas las imágenes a la venta en Portfolio Natural son impresas en los mejores materiales con la garantía de la más alta calidad de conservación fine-art.

​Características
Papel Hahnemühle Photo Rag 380.
Tintas pigmentadas Epson o similares de la misma calidad.
Contamos con la colaboración de uno de los mejores impresores de España: Carlos Cánovas (AC Imagen).
Tamaños disponibles:

A1 (84x58 cm) o próximo
A2 (58x42 cm) o próximo
A3 (42x39 cm) o próximo
A4 (29x21 cm) o próximo

Márgenes. Estas medidas incluyen:

2cm de margen blanco para tamaños A1 y A2
1cm de margen blanco para tamaños A3 y A4

Todas las obras se enviarán con el certificado homologado y firmado por el autor.​
Sistema de embalaje y envío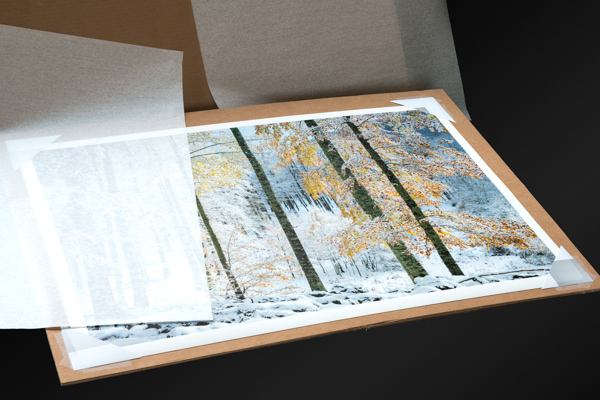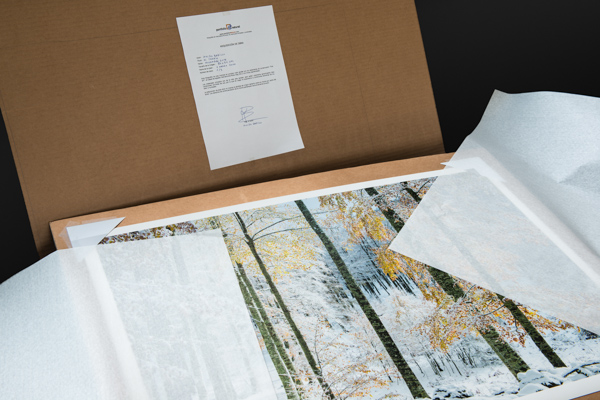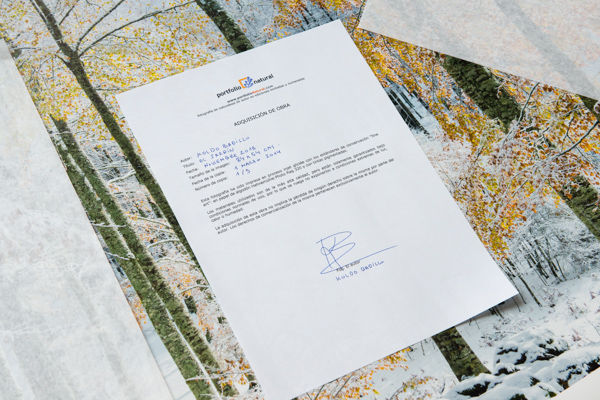 Los precios incluyen los gastos de envío a la península (España). Otros destinos: consultar.
Las fotografías se envían perfectamente embaladas como se muestra en las imágenes.
Plazo de entrega: de 7 a 10 días
USE OF THE PHOTOGRAPHS ON PRESS ARTICLES, REPORTS OR ADVERTISING PURPOSES

For selling or using the photographs of this website in press articles, reports, advertisements, etc… please, contact the author.
MINDING THE ENVIRONMENT


If you are interested in using any of the pictures of this website for activities and for NGO's responsible for the care and preservation of our environment, please do not hesitate to contact me to collaborate and to allow further discounts on my rates.